Victoria Bell Brand Identity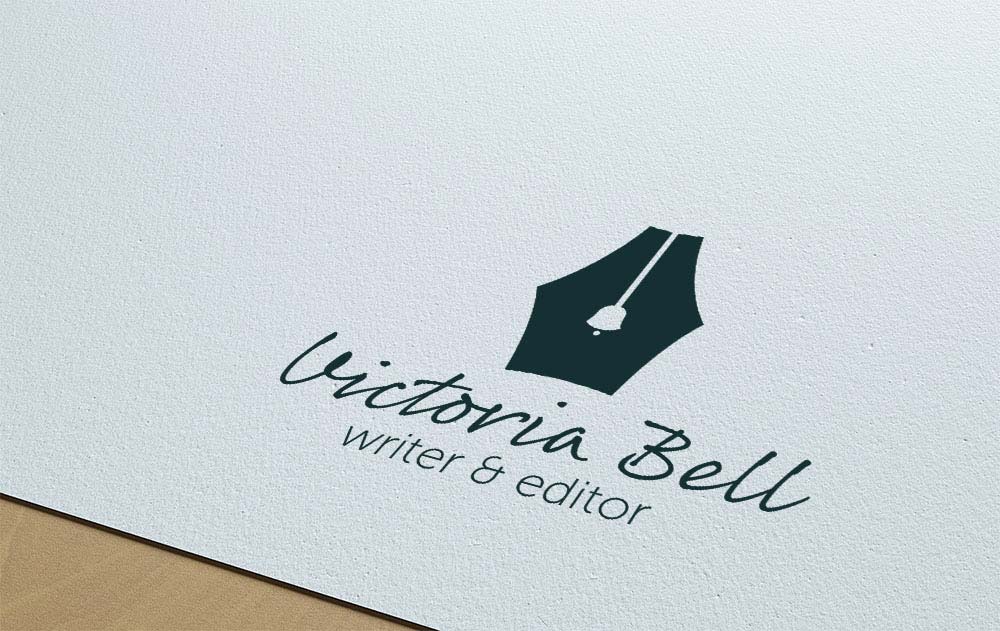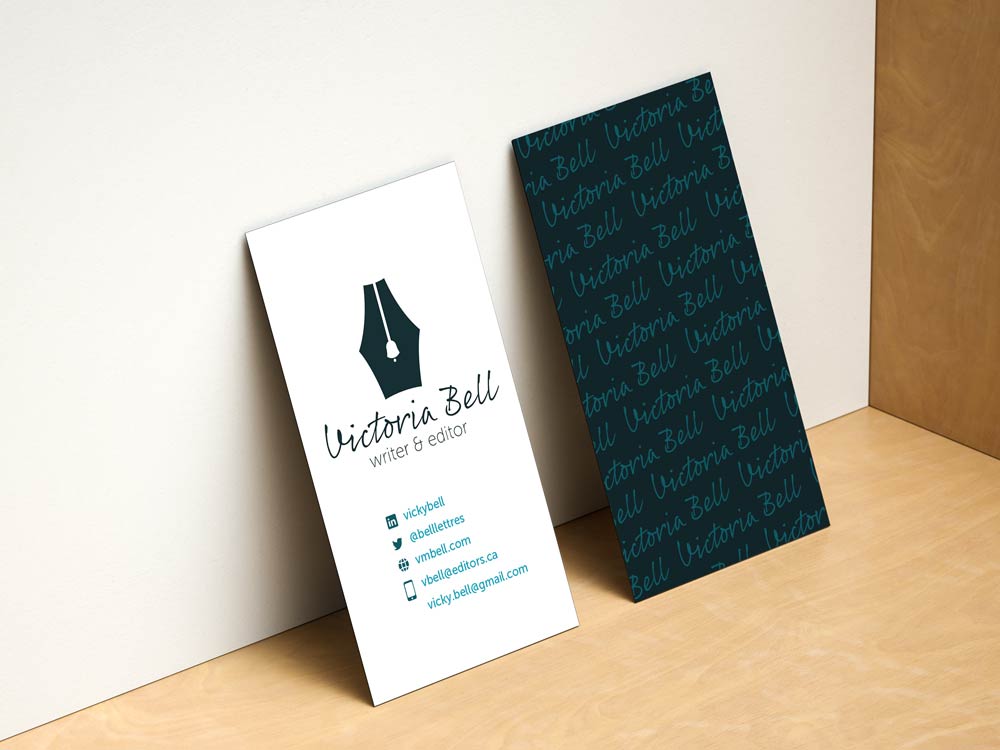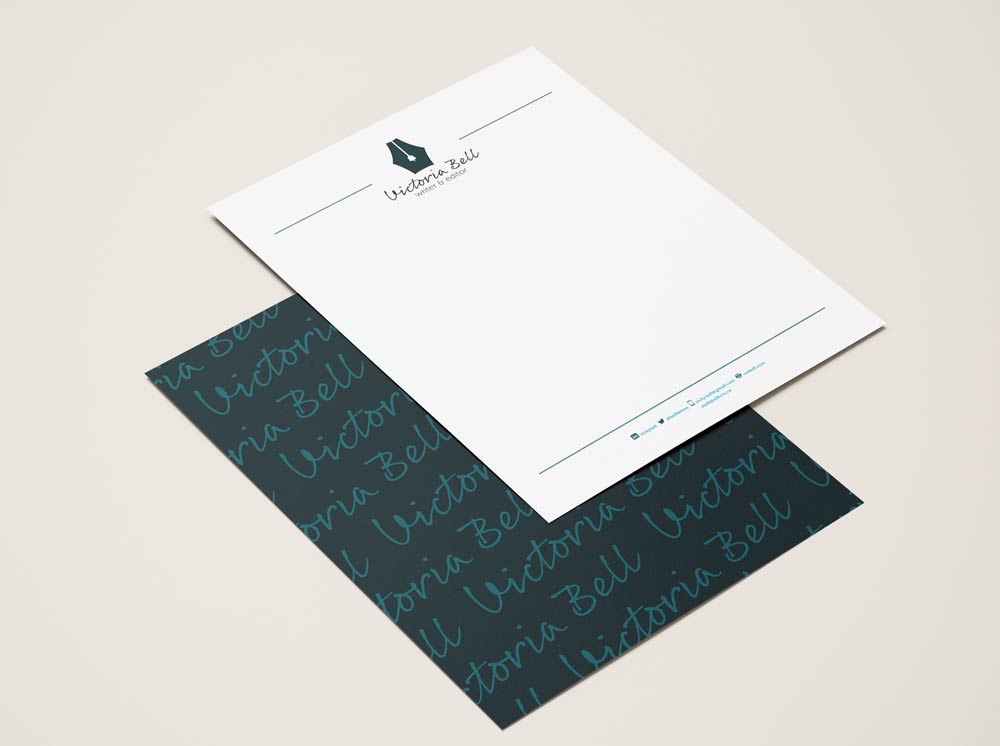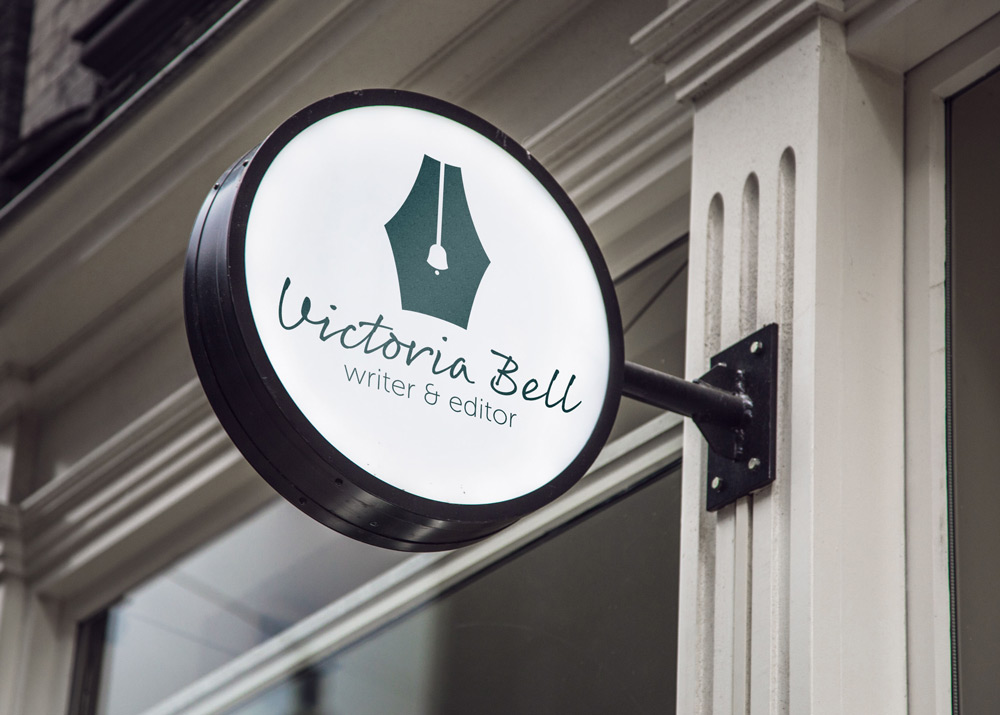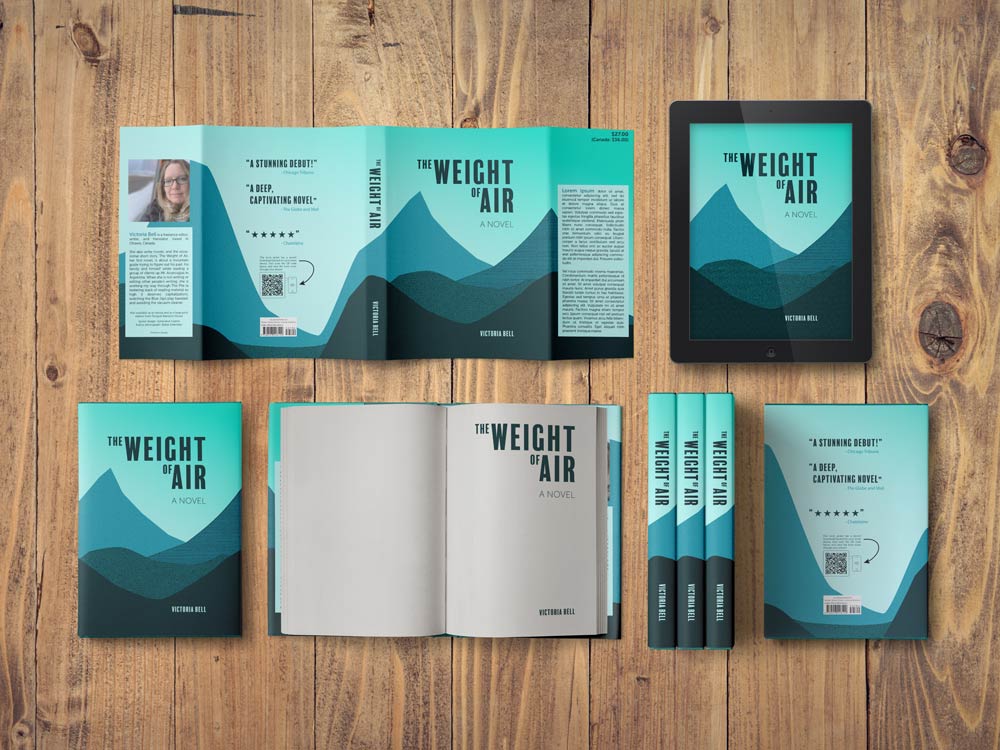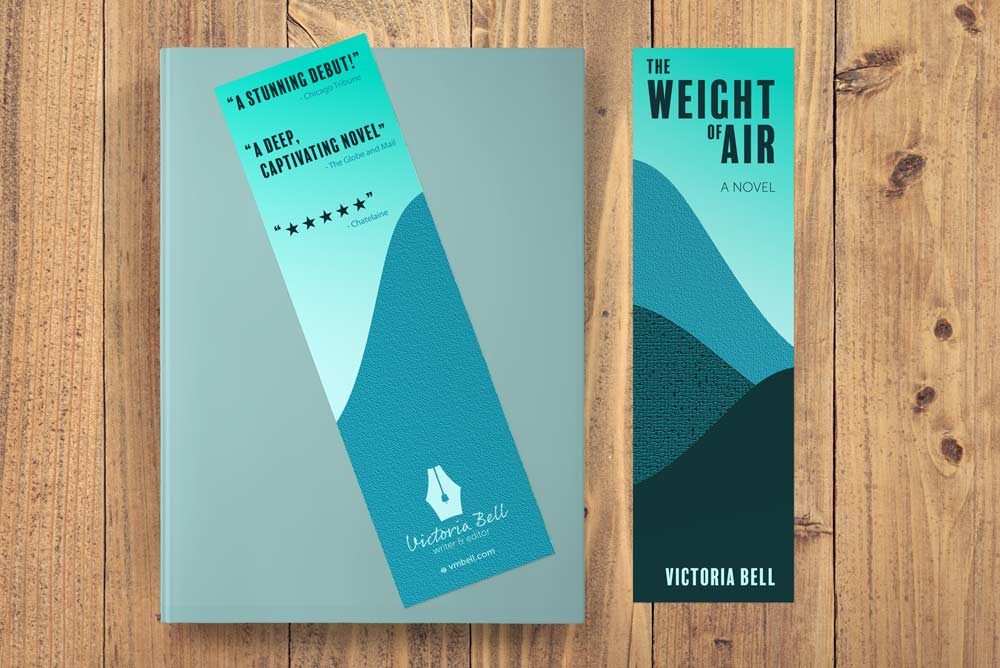 About the client
Victoria Bell is a freelance editor, writer, and translator, based in Ottawa, Canada. She writes novels and the occasional short story. Her first novel, "The Weight of Air," is about a mountain guide trying to figure out his past, his family and himself while leading a group of clients up Mt. Aconcagua in Argentina.
The challenge
For this project, the biggest challenge was to bring together a fairly classical and polished design for Victoria's personal use (letterhead, business card) with a cutting-edge, creative cover design for her novel.
The process
As always, I started with ideation—getting concept ideas from research and sketching. Then I digitized my concepts and explored options for an innovative book cover design.
My solution
Once I had created the logo, I applied it to letterhead and business cards, and also designed a static book cover with matching bookmarks. I then animated the book cover in AfterEffects to give it a parallax 3D effect, resulting in an AR-enabled book cover that reveals its secrets when looked at through a smart device.