Personal Projects
Have a look at some of my favourite personal projects below. It's a combination of illustration, freelance work, and side projects.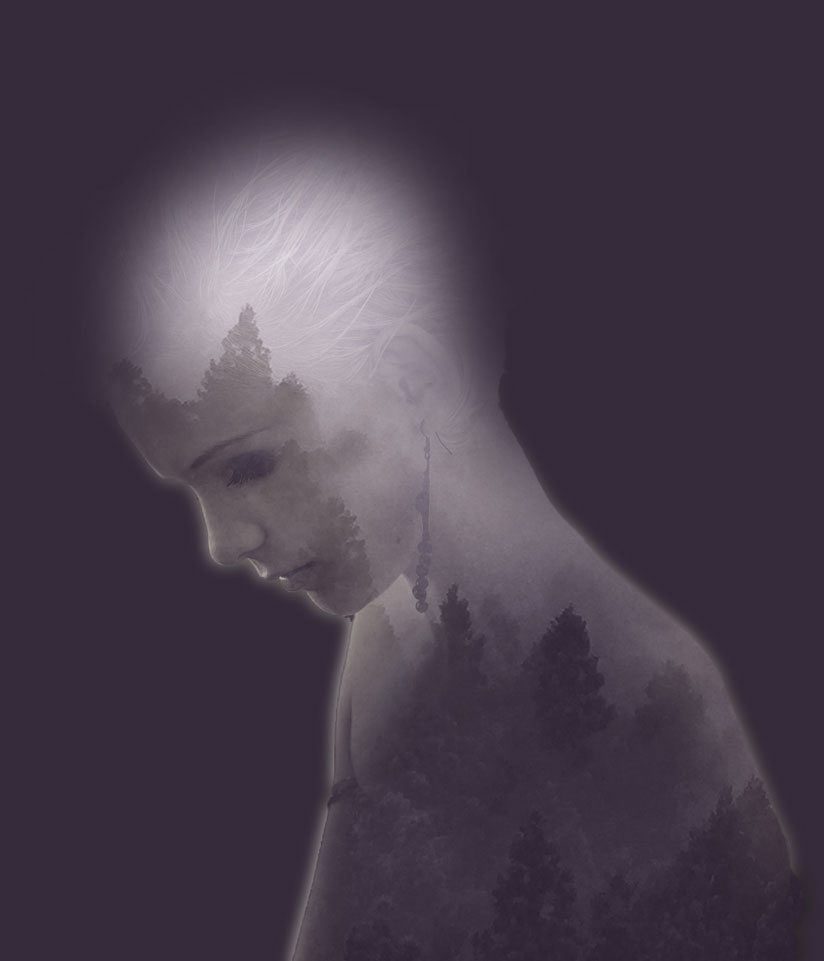 Double Exposure Design
One example from a series of personal projects exploring the double exposure Photoshop technique to create ethereal portraits. I enjoy seeing how different photo combinations and effects can give a piece an entirely different feel.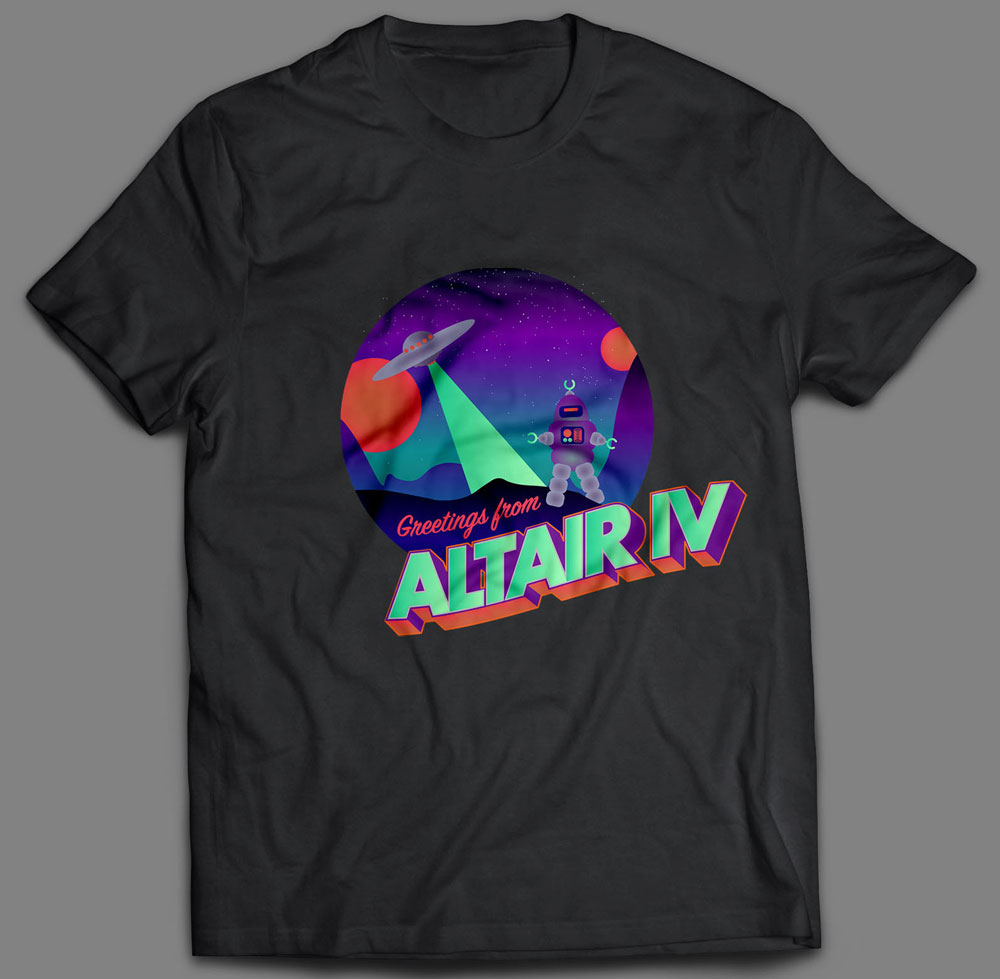 Altair IV Shirt Design
I was commissioned to create a shirt design for a product release at a local media switcher tech company. The brief was to emulate the style of 1950s sci-fi movies and include the product nickname: Altair IV.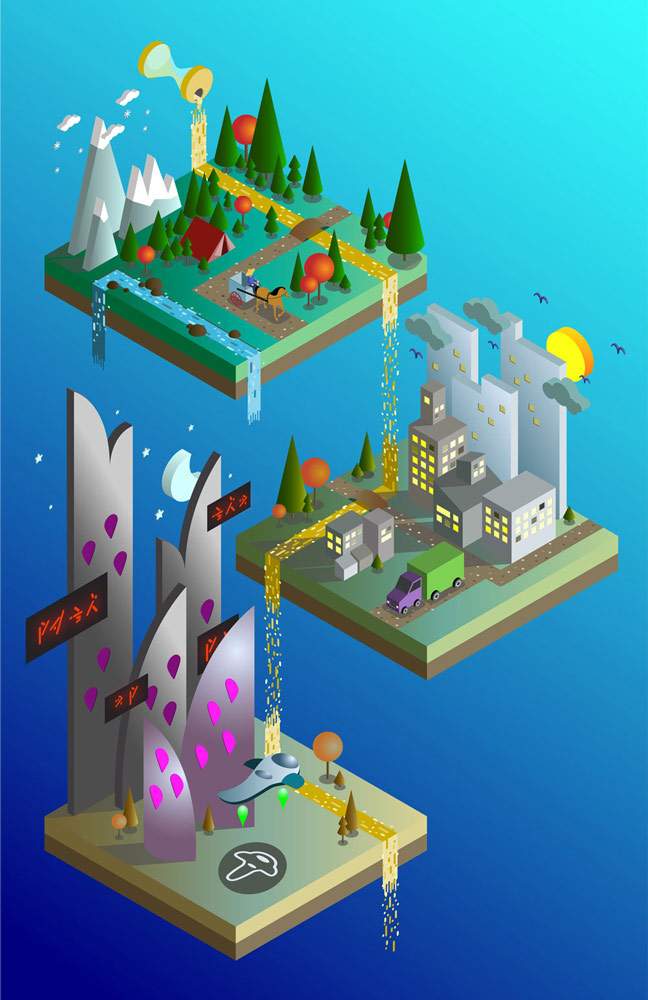 Isometric Illustration
A school project demonstrating my ability to design isometric illustrations. The theme for this project is to show the passage of time. The illustration shows the evolution of transportation over three scenes, with the sands of time running throughout. I used subtle shifts in colour to further emphasize the passage of time from past to present and future.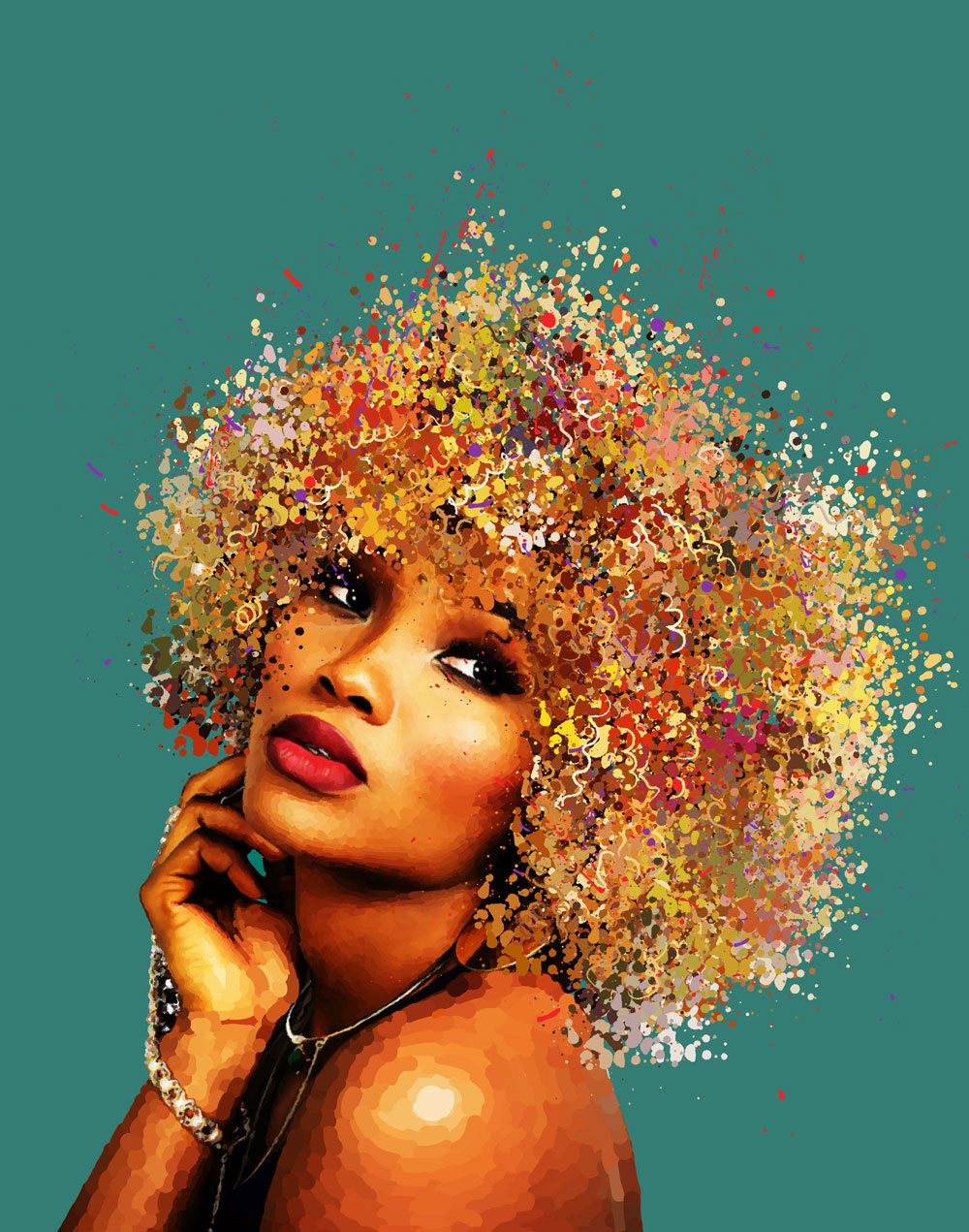 Vector Brush Painting
I created this digital painting using real brush strokes I scanned and imported into Illustrator to create vector brushes. Because I wanted to create a nearly photo-realistic illustration, the entire process took about 60 hours of painstaking detail work, creating each daub of "paint" one by one.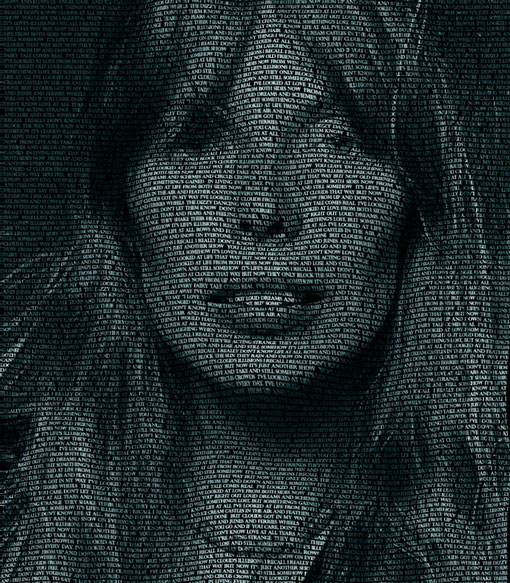 Calligram - Joni Mitchell
This piece is one of a series of calligrams I created using Photoshop's displace technique to overlay text -- in this case, lyrics from my favourite Mitchell song, Clouds -- on top of an image. I love using software to create a meaningful piece that pays homage to iconic Canadian musicians.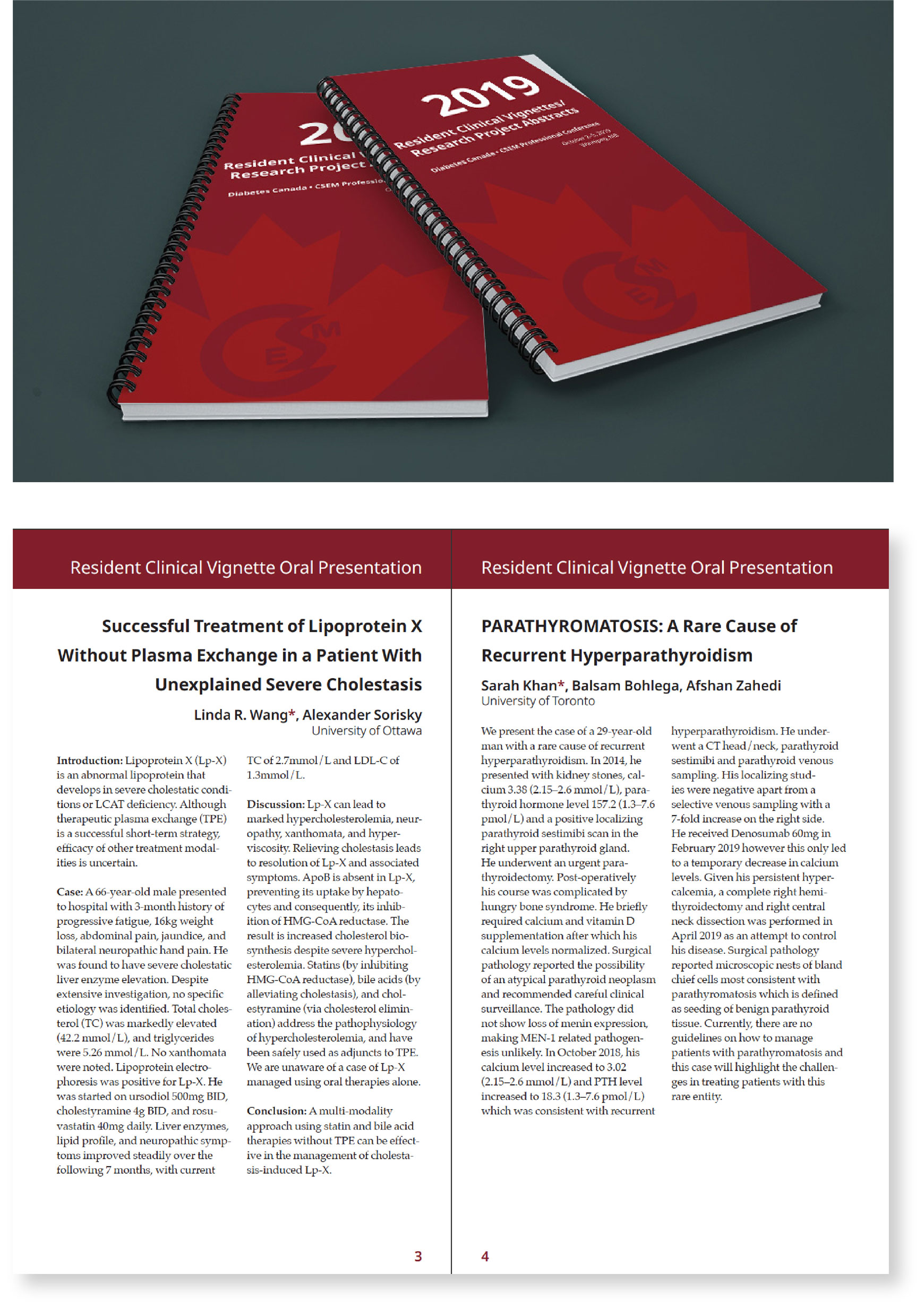 Canadian Society for Endocrinology and Metabolism Abstract Booklet
This freelance project involved creating a booklet of medical research abstracts to be distributed at a professional conference. I applied my knowledge of typography to create a product that is legible, attractive and both professional and friendly. The biggest challenge was that I received the contents just a week before the booklet had to be sent off to print in order for it to be ready to ship to the conference on time.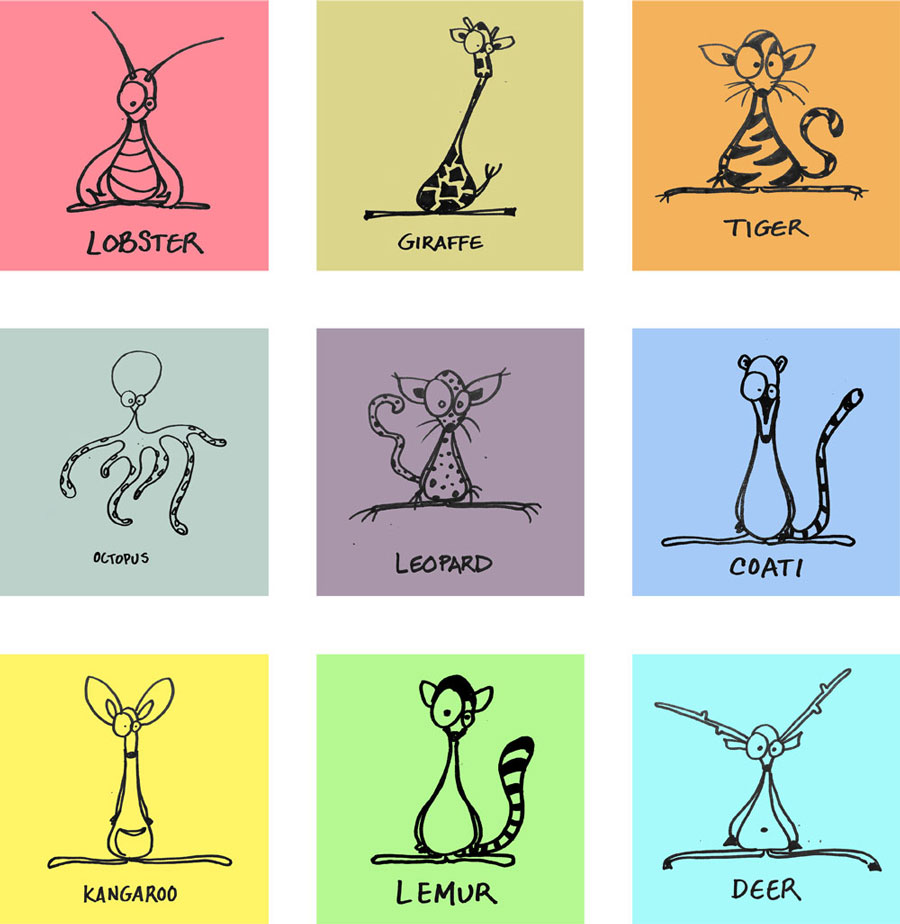 Funny Fauna
Just a few examples of a series of sketches I started posted as an exercise in finding the fun. I've been sketching these funny animals since I was a kid, and they always make me laugh with their goofy expressions. To see more Funny Fauna, please check out my Instagram profile!